Omni
Turn
CNC Lathes
Made in Oregon
The World's Most Cost-Effective Turning Machines
OmniTurn Factory Floor
---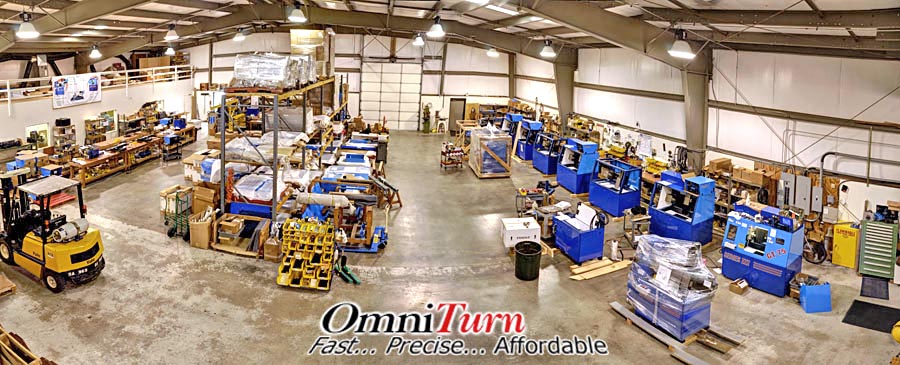 ---
About OmniTurn
OmniTurn is the name for CNC lathe products manufactured since 1987, originally to convert manual Hardinge® style chuckers to full blown CNC machines capable of high tolerance, high speed turning at an extremely affordable price. Thousands of these attachments have been sold throughout the world over the years, and have made many small shops as well as large corporations very competitive in the world market.

This product has been refined over time with more capability and remains in production today.
The attachment evolved into the development of the GT series of complete turning centers offering combination turning and milling capability and various kinds of automation.

These machines are found in virtually every industry such as aerospace, medical, appliance, jewelry, hydraulic, pneumatic, and fastener to name a few.

The Omniturn products continue to be the lowest cost, best supported, small turning equipment available in the world today, equalling or exceeding the capabilities of much more expensive equipment.
---